Turkey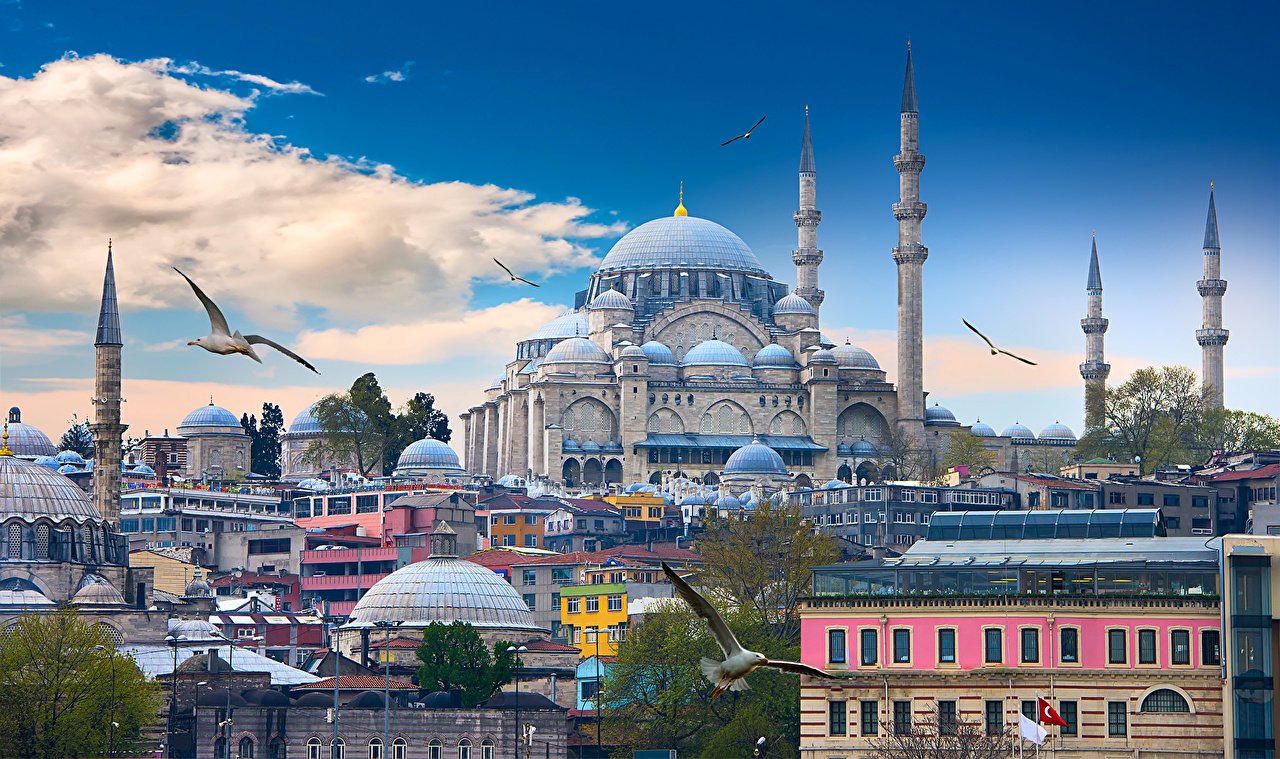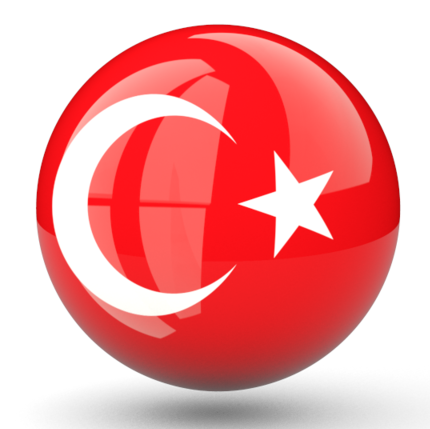 | | | | | |
| --- | --- | --- | --- | --- |
| Service | | | | |
| Company registration | + | | | |
| Opening a bank account | + | | | |
| Registration in the TAX office | + | | | |
| Notarization | + | | | |
| Total cost of registration | from 4 000 EUR | | | |
| Accounting services from 250 EUR/month | | | | |
TCSP License
№TC000030
Certified Public Accountants
Chartered Secretaries
Association of Chartered

Certified Accountants
Registration of a company in Turkey
Registering a company in Turkey opens up a number of unique benefits for your business. Türkiye is a G20 country linking East and West. It is one of the fastest growing economies in the world and attracts international investors due to its access to large international markets and a favorable business environment.
How to open a company in Turkey in 2023, the lawyers-consultants of West Union Group tell. The article discusses the cost and terms of company registration, the choice of tax regime and current conditions for non-residents, taking into account the events in the world over the past few years.
Benefits of starting a company in Turkey in 2023
Easy access to markets
Turkey's location provides access to the markets of Europe, the Middle East, North Africa, Central Asia and the Gulf countries.
Business support
Individual comprehensive incentive programs for manufacturers, IT companies and a number of other industries.
Investment climate
Registration of a company in Turkey removes barriers to foreign direct investment and allows you to use reliable mechanisms to protect the interests of investors.
Easy registration of a company
The process of registering a company is simple, straightforward and does not take much time. It is possible to open a company in Turkey remotely.
Выгодный налоговый режим Турции
Налоговый режим Турции предлагает ряд преимуществ, включая инвестиционные, экспортно-ориентированные и другие налоговые/неналоговые стимулы.
Низкие расходы на обслуживание компании
По сравнению с другими юрисдикциями, популярными для иностранных предпринимателей, дальнейшее обслуживание компании в Турции относительно недорого.
Taxation in Turkey
The standard income tax rate is 23% for 2022;
The standard rate of value added tax is 18%;
Dividends/interest/royalties - 10%/10%/20% (for non-residents)
Requirements for registering a company in Turkey
1) Type of company
There are several forms of business ownership in Turkey:
Limited Liability Company (LLC)
Joint Stock Company (AS)
Branch in Turkey
Representation of the company in Turkey
2) Field of activity:
Must have at least one main activity
3) Shareholder:
Minimum 1 shareholder
4) Director:
At least 1 director
5) Authorized capital:

Min. 10.000 TL for LLC
Min. 50.000 TL for AS
25% of the capital is paid after the registration of the company, the rest - within 2 years
6) Address:
Each company must have its own address. If you do not have a permanent office in Turkey, West Union Group can provide you with a registered office.
7) Company name:
The format of the full name of the company is: Name (can be in both Turkish and English) + Field of activity (in Turkish) + Structure (LTD or AS).
How can a non-resident open a company in Turkey?
To open a company in Turkey, non-residents can use several strategies: buy a ready-made company, register a business remotely or while in the country. The option of visiting the country, as a rule, allows you to speed up the process of registering a company. In any case, the head of the company is recommended to be present at the bank branch in Turkey at the stage of opening a bank account. The requirement is due to the current geopolitical situation and tightening control over banks around the world.
The procedure for opening a company and a bank account in Turkey for non-residents
| | |
| --- | --- |
| Stage description | Timing |
| 1. If you decide to register a company in Turkey remotely, you must prepare and send to Turkey a legalized power of attorney, which gives the West Union Group lawyers the authority to register a company on your behalf. | Depends on the rules of the Turkish Consulate in your country |
| 2. Collection of documents and introductory information about the type of company, field of activity, shareholders and directors, the size of the authorized capital, address and proposed names for the future company. | From 1 to 5 working hours days |
| 3. Based on the data from the previous paragraph, the Charter and other documents of the company are prepared, after which a meeting is scheduled at the Turkish Chamber of Commerce to sign these documents in the presence of representatives of the registration authority of Turkey. | 2-3 work. days |
| 4. Meeting at the Turkish Chamber of Commerce. | 1 slave day |
| 5. Meeting with a notary to certify circulars signed by company executives and appoint a local accountant (West Union Group provides accounting services). | 1 slave day |
| 6. Opening a bank account. | 1-2 work. days |
| 7. Turkish company tax registration. | 1 slave day |
To speed up the localization of a business, you can buy a ready-made company in Turkey that already has a history. For more detailed information, please contact our specialists.
How much does it cost to open a company in Turkey
The cost of opening a company in Turkey starts from 2600 euros. The final cost of services will depend on the chosen method of registration, the number of participants and directors in the future company, the need to open a bank account and accounting support, as well as the region of registration. You can open a company in Turkey and a bank account within 5 to 10 business days, if you comply with all the requirements of the country's legislation and the correct procedure for interacting with local institutions. West Union Group consultants will help you with the opening and maintenance of a Turkish company, as well as provide comprehensive legal advice on doing business in Turkey.
Do you have any questions? Contact us!
A company in Turkey with an account can be the best solution for a new or existing business. Call the phone + 852 2891 0030 or write a message to WhatsApp +4917660018815
Frequently asked questions
How can a non-resident open a sole proprietorship in Turkey?

According to the law of the country, an individual entrepreneur can be registered with a residence permit or being a citizen of Turkey. In addition to a residence permit and registration as an individual entrepreneur, a non-resident needs to obtain a work permit in the country or a business visa; without this, he will not be able to run his own business and open a company.
A necessary condition for issuing such a visa is the employment of five or more Turkish citizens with the obligatory payment of wages and social contributions.
What documents are required to register an IP in Turkey?

The package of necessary documents for registering an individual entrepreneur in Turkey consists of:

foreign passport;
notarized translation of the passport from your language into Turkish;
TIN;
EDS;
Agreement with the landlord or documents confirming the ownership of housing;
Permit.
How to open a company in Turkey?

To register a company in Turkey, you need to follow a few basic steps:

Choose the best legal form of business.
Submit at least 3 company names.
Prepare a package of constituent documents.
Pay registration fee.
Apply to open a bank account in one of the Turkish banks.
Review tax requirements and register for tax purposes.
Apply for licenses and permits for regulated activities.
Fulfill social requirements insurance.

After the development and signing of the Articles of Association, the document must be notarized along with the signed declaration of the managers and the commercial books of the enterprise. The company must obtain a VAT number from the tax authorities and register with the Social Security Administration.
How much does it cost to open a company in Turkey?

If you are ready to visit Turkey to register a company, the service will cost 5450 EUR. Remote company opening will cost 7600 EUR.
Contacts of West Union companies
Berlin

+49 30 24724252

London

+44 78 12524249

Paris

+33 14 7430883

Nicosia

+357 22377311

New York

+1 347 4509922

Hong Kong

+852 28910030

Riga

+371 28455799

Kiev

+380 96 1892877

Luxembourg

+49 171 4139820

Shanghai

+852 61483894